Danger can wait for people everywhere so each of us wants to protect his life and property. We follow simple rules for safety measures at work, at home, and while traveling or walking. But additional defense is the best solution to prevent an emergency. FSOguard is a trusted company that provides protection services in different directions. We guarantee our clients a reliable team to help them avoid any threat.
Our goal is the safety of the customer and his property, so we are responsible for each request. We offer well-trained officers who might work at any time and carry out even the most dangerous orders. Hire proven safeness in Miami, Pembroke Pines, Orlando, Hollywood, Tampa, Hialeah, and others. There is no need to be afraid and worry about your property, now you have reliable safety and support to feel calm.
About FSOguard
Many unarmed security companies do their job well, but our agency has more advantages. We have expanded the range to provide different types of protection. It is not only the people's defense, but also the support of coverage in buildings, institutions, public events, private investigations, and more.
Our group of agents is the experienced professionals who are equipped with the necessary technique and equipment. Trust them with your life and property safety because our guards are real experts.
Today you can avoid any unforeseen situation because our team is trying not only to eliminate the emergency but also to take measures to prevent it. If you need a responsible executive protection serving, please contact us. Our company follows all the laws and regulations of the State of Florida and our capabilities are available in all its cities.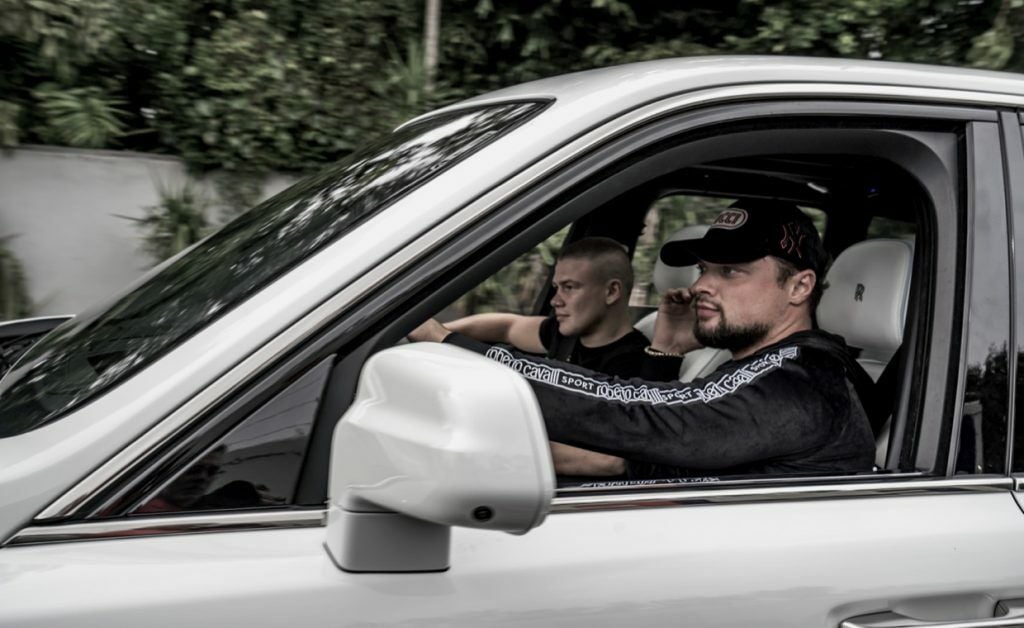 Why are unarmed security services necessary?
This type of protection is needed by people who want to prevent difficult situations and maintain public order. They do not need armed protection because they do not have secret data, important things, and other valuables that need to be saved with weapons.
This kind of agent helps resolve any conflict, and they do not need a weapon for this. They are a well-trained group that can handle any difficult situation without the use of force. Unarmed security becomes a guarantee of order and reliable support in any building.
Area of work of the unarmed protection:
hotels
schools
hospitals
nursing home
pharmacies
loading bays
shops
industrial premises
warehouses
port docks
residential complexes
office buildings
business centers
universities
construction sites
front lobbies
concert halls, and so on.
If you have hired such a guard then you will receive reliable protection and safety support. You don't have to think that only an agent with an armament may protect your life. Our team of experienced professionals has the specific skills to apply this and avoid conflict. FSOguard guarantees that any place and people are safe because this is the most important point for our specialists. We train each officer carefully, and he continues to improve his abilities. These are real experts who anticipate different opportunities for a threat and get rid of it promptly.
Proven guard with required skills
Some clients think that unarmed security may be less effective, but this is not. Our staff makes intensive training and special studying to help them cope with any emergency. Each agent has enough knowledge and level of skills to prevent a dangerous situation. This is a reliable safeguard that will also protect you and your property without resorting to the use of armament.
Armed security or military officials without a weapon provide first aid, contact emergency services, conduct a careful survey of the space, suggest different types of threats, and eliminate it. Our officers are equipped with the necessary technique to find and remove any conflicts.
If you have visited a shopping mall or hospital, you will not see people with weapons protecting the buildings. Safeness without weapons is less visible, so it may act more quickly and efficiently. Not all types of threats may be obvious, so our professionals can identify potential intruders and prevent danger.
The importance of unarmed protection
Our armed and unarmed teams, event security guards, and other agents are essential to protect people's lives and property. It is important to consider this point if you start your own business, plan to transport valuable goods, take care of the safety of visitors to public places and buildings. Not only officers with weapons can provide quality protection. In some cases, the service of an unarmed safeguard is enough to deter criminal activity.
Any gathering of people means certain risks of conflicts and threats to life. An experienced group of our company oversees the area and premises. They test people, look at their behavior, and may prevent any dangerous situation. We equip our unarmed security guards with the necessary tools to monitor and communicate with the company and emergency services.
Unarmed officers will help on different occasions:
private meeting (party, studying, etc.)
fundraising, auctions, entertainment events
sports events, master classes, exhibitions
work events (corporate parties, refresher courses, employee training, and more).
Functions of unarmed guards
This type of safety performs various actions to prevent threats. Also, these agents patrol the premises and turn to the authorities if criminal activity has been detected there. FSOguard sends coverage if the client needs a video surveillance system, dispatch work, concierge security, or an area survey. Our officers abide by all rules and laws therefore have the right to apprehend criminals and deter potential violators.
Our team consists of qualified and certified officers who can perform artificial respiration, help patrol the streets, monitor the behavior of drivers on the road, keep an eye on visitors from the front desk or with cameras. If you need reliable military officials, please contact us, and we will provide an experienced team in a few hours. Agents carefully study the territory and conditions of work to prevent any kind of violation.
Well-trained and experienced staff
Our security guards agency carefully selects future employees. We give preference to people who have worked in law enforcement. This is important because we respect the strong discipline, responsibility, and endurance. All our agents undergo training which consists of several topics.
It is not only the ability to disarm the enemy but also:
to plan the work process
anticipate possible threats
provide first aid to victims
be observant, persistent, strong
resistance to any stressful situations.
We train all our officers in the same way, even if they do their job without carrying weapons. Our company provides elite coverage that has branded uniforms, modern autos with technical equipment, and other tools to prevent threats in public places and buildings. If you need security patrol services, then you may be sure that we give you guarantees of high-class protection. All teams strictly follow Florida laws so their job is legal.
Our agency is responsible for attentive training personnel so that the guards are ready for any unforeseen situations. They watch and protect places and people, but they also apply different knowledge to prevent danger. You could be sure that your private property would be protected at any time because our team carefully examines the territory. Our bodyguards might neutralize a criminal even without weapons because they are former military people and possess the technique of hand-to-hand combat.
State Law 250.540 says that the Public Security Service, the National Guard, and other enforcement systems can use any method to keep people safe. This law does not affect the carrying of weapons, because we apply it to our unarmed defense team. Other officers have required licenses and certifications to legally carry and use armament in Florida towns.
Fast response to any threat
FSOguard guarantees a prompt response to the customer's request because we value your time. The team quickly prepares for any assignment because this is the main aspect of successfully-completing a mission. Our safeguards work around the clock, so you can be sure that your life and property is safe day and night. Agents can come to any call and act clear, based on the situation. Careful preparation is an important part of the operation because our staff must be prepared for any type of violation and threat.
This group has no weapons but has all the skills to resolve conflicts. This is an excellent physical shape and the ability to apply the technique of self-defense and disarming the enemy. We also teach them other topics where there is an impact on the psyche of the offender and an attempt to convince him of the crime.
Our goal is to use all legal methods to eliminate the danger. If the team identified the intruder, he will be detained and then handed over to the authorities. Your premises, office, private area, warehouse, or event will be reliably protected and any emergency is quickly eliminated by a qualified unarmed security guard.
Benefits of unarmed defense officers
Our agency provides elite safety services that are a reliable assistant for patrolling, inspection, checking, and other functions. FSOguard understands how important it is for you to be safe and to leave your business or premises under reliable protection. Our teams are experienced professionals who may quickly eliminate any conflict situation.
The absence of weapons is not a sign of the unreadiness of our agents for any dangerous situations. They have many skills that can help you get rid of potential threats and help people.
The advantages of skilled unarmed security are next:
Hiring a mobile patrol shows you care for the visitors to the building and the event.
A calm attitude towards any dangerous situation shows clarity of thinking and equanimity. Your customers will trust you more if they see your concern for their safety.
A sense of peace of mind for your business, staff, and guests.
Any valuable things and various properties will not become a trophy for thieves.
You would not be afraid when visiting a stadium, concert, or exhibition.
People get first aid and sometimes it saves lives.
Savings on hiring guards for your staff.
Why trust us?
You may find many unarmed security services, but not all companies pay special attention to preparing for the operation. Our agency is attentive to every element to provide reliable cover and protection. We help government coverage services if those groups fail and lack people. But our officers also carry out private orders. FSOguard provides many benefits to our customers, and they can be sure that they will receive qualified help and support.
If you need security, patrolling, property safety, various investigation services, please contact our manager. We quickly prepare a work plan, and a team of experts will come to the place fast.
The advantages of our agency are obvious:
Elite safeness teams.
Operational preparation taking into account all the details.
Affordable prices and great offers.
Trained agents to eliminate any threats.
Own vehicle fleet and uniform.
Tools for observing and disarming a criminal.
Great experience of every safeguard.
The anticipation of emergencies.
Detention of the offender.
Compliance with local rules and laws.
Round-the-clock communication with the observation center.
Work in all cities of Florida.
Now you do not need to be afraid and expect any danger – spend your time as usual. Our security service guarantees your safety and the safety of your property. Leave a request and we will respond very quickly. Any number of officers are always available to you because our staff is very large.
We provide you with the necessary group that prioritizes the protection of people and valuables. If you have any specific requirements, then discuss this with our manager. We want to fulfill any orders; therefore we use an individual approach to customer requests. Our agents protect any premises, buildings, and events to make people feel calm and confident.