Every person wants to feel safe when he or she goes to the store, to a concert, or walking in the park. The modern world is surrounded by many threats and crime rates are still very high. All people have certain fears, and they want to save their lives. Now you have FSOguard – a reliable protector and assistant to prevent any danger.
Our team of experienced professionals is equipped with the necessary technique, knowledge, and license to protect people against any threat. We follow all Florida laws to do our job and use our protective equipment legally. Our company operates throughout Florida, so you can order a security escort in Jacksonville, Miami, Tampa, Hialeah, St. Petersburg, Cape Coral, Gainesville, Hollywood, and others.
About FSOguard
Our agency guarantees quality services for the protection of people, buildings, various events, public places, and others. We have assembled the best group that has gone through thorough training. You can find many mobile security companies, but not all of them provide you with reliable agents.
Our agency is credible because we train our employees taking into account different emergencies and types of threats. You might be sure that you are under the reliable protection of real experts.
Each group of security guards is supported by the company's operation center around the clock to know the status of the situation. We provide our customers with the necessary number of armed safeguards, protected vehicles with modern systems, legal equipment, and other elements to identify and prevent emergencies.
Our group also has a set of gadgets for monitoring, inspection, territory analysis, communication with rescue services, and licensed armament. The mobile team attentively prepares for each order, assessing any possible threats to the customer and people around him.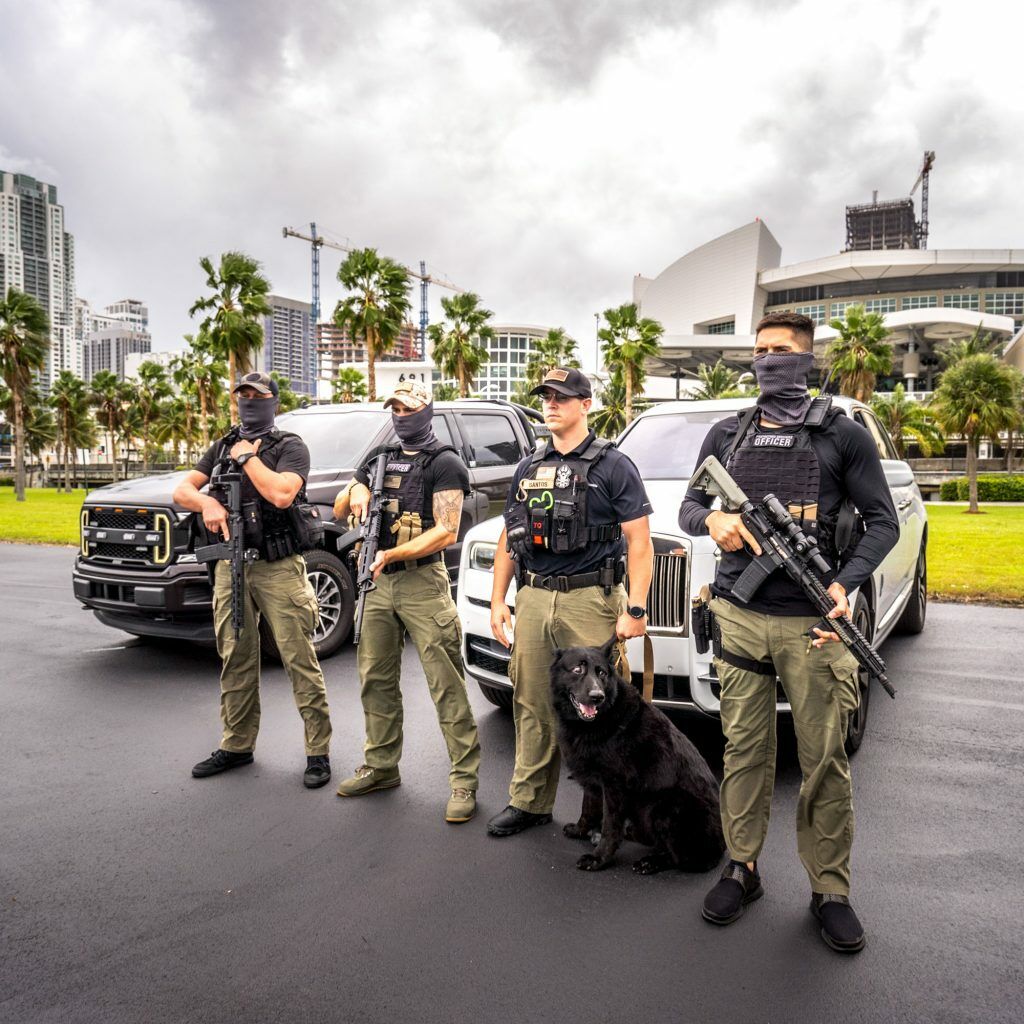 The importance of mobile patrolling
The United States does not have a unified police department, as in many countries around the world. Each type of crime is investigated by different federal agencies and the protection of each town is managed by an internal security system. Each state and major city has its department that has an independent status. Often, the local structure to protect the community may not be enough and people want to hedge themselves with additional maintenance, such as security patrol services.
The public guard is a government institution where officers arrive at a specific location at a certain time. Our company guarantees you an independent group that gives reliable protection and a special level of security. This may be needed by clients who are planning to visit a place or event where static protection is temporary. Our mobile team will come wherever you need to provide additional security, and we monitor the process of their work.
Why are mobile patrol services necessary?
We understand the importance of our security agents for society. A squad of professional safeguards detects and reports on criminal activity and suspicious behavior of persons accompanies the transportation of money and valuable goods.
Also, our officers check any premises to make sure that there are no unauthorized persons who may violate the boundaries of private property or pose a threat to life. Our group protects society from vandalism, burglaries, and other types of disruption to order and security. You can hire an experienced team to accompany executives, VIP clients, celebrities, and various dignitaries.
Each group provides electronic reports on when they visited the location, an overall assessment of the situation, possible types of threats, the number of people, and data on incidents. Our patrolling security is elite class guards who make decisions in various emergencies and respond correctly to protect people. We also guarantee a fleet of vehicles fully equipped with the necessary devices. Professional training is an important part of fully completing a task and preventing possible conflicts and other cases.
The functionality of the mobile patrol
FSOguard provides several commands that can check multiple locations in one shift. If you need constant security, then the mobile patrol will be with you in the same place. These are qualified men who have received good training and can make smart decisions in case of various threats. Any problem would be solved promptly because our group has all the necessary skills.
The functions of our professional guard and patrol are next:
quick response to the alarm system to be activated by the client
blocking and unblocking the customer's location
inspection of the place at an unscheduled time
removal of unauthorized persons from a private territory
protection of personal ownership and property
supervision of the customer's walk, safe transportation home
assisting the static coverage squad in an emergency
support and supervision as event security guards.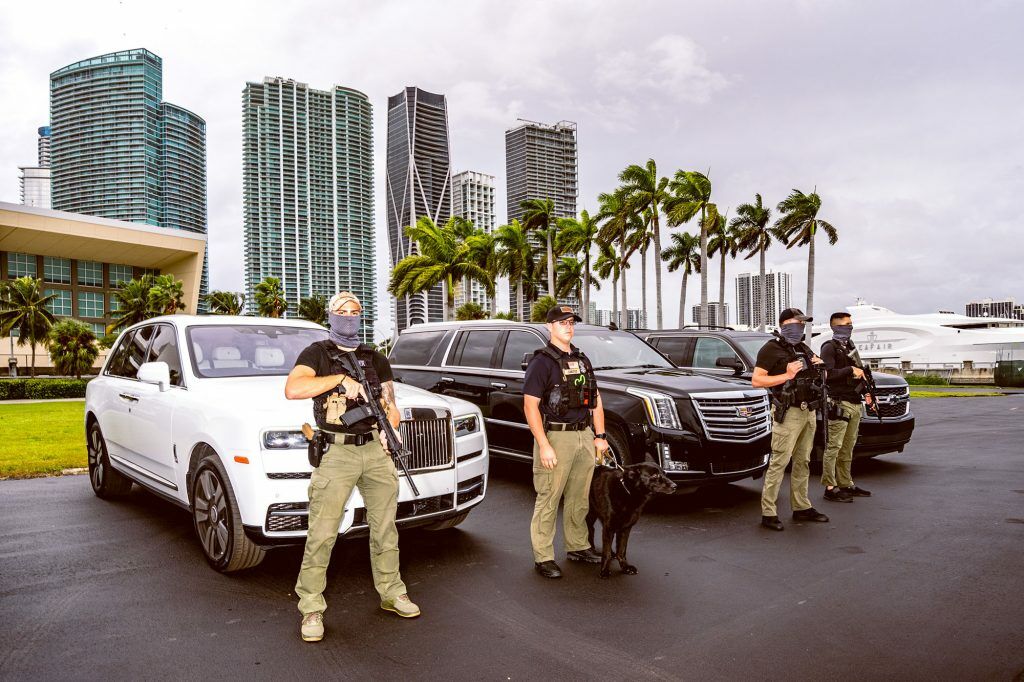 Our security team
If you turned to us for help, then you can be sure that our security is a reliable trained group. We carefully select candidates and teach them. Each employee undergoes specific studying where there are topics not only on protection but also on relationships, psychology, impact, ethics, and more. We use the company's arsenal that has passed the necessary verification for certification and licensing. The parking of our agency is regularly tested so that all cars would be working and ready for an urgent call.
FSOguard takes into account all customer requirements and responds quickly to any situation. Our armed guards will accompany you at any event and even on a walk around the city at night so that you are not afraid of external threats. Having made an order with us, you receive qualified assistance as soon as possible.
Well-trained and experienced staff
We use special selection criteria and give preference to former military personnel or people with experience in law enforcement. Discipline and the ability to find solutions in difficult situations are basic requirements, but we also provide detailed training on other topics. An experienced group has all the necessary qualities to help prevent problems and protect people.
Rigorous recruitment and selection process
The fundamental requirement for the selection of our agents is the foundation of a reliable team. We apply certain criteria that will help future employees to professionally cope with any task.
Our requirements for becoming part of an elite guard:
no criminal record
active driving license (certificate of safe driving)
resistance to stress physical training (all officers regularly train additionally)
willingness to work at different times
a responsibility
security license
a good speech for writing clear reports.
Our private security patrols follow all Florida rules and laws. We have received a license and certificates for carrying and using weapons that are the property of our agency. State law 790.25 (3) is prohibited from carrying armament openly and our officers know this. We use special equipment to keep our agents armed without breaking the rules.
Security directions
Now you do not need to worry about your safety and the protection of your property. Our team works in different locations to prevent dangerous situations that could threaten the life of the client, his possession, or the surrounding people.
Executive protection serving guarantee reliable support in the following locations:
The shops
Medical institutions
Warehouses
Shopping malls
Stadiums
Concert halls
Office buildings
Construction sites
Parking
Educational institutions
Business centers.
FSOguard agents have a bright uniform, branded cars, and distinctive features that will help to prevent a possible crime. Also, booking an armed guard for a certain period is financially beneficial. Companies-clients do not need to hire security in the state; they order such support when needed. In our agency, there are not only armed agents and unarmed security services, we also offer private detectives, surveillance of a specific place or person, and others.
Successful order fulfillment
Our mobile squad carefully examines the place indicated by the client. We are discussing all the conditions so as not to miss the details. Our experts provide preparation on several points where there is a study of possible threats, communication with rescue services, types of elimination of encountered problems. Our safeguards understand that part of the success of the assignment depends on the level of preparation and study of the location. We also assume certain situations so that the group can quickly respond to a possible threat.
Choose real experts when it comes to mobile patrolling
Our company provides armed security to keep you safe. Also, our team will protect your property. You do not need to be afraid of any difficult situations that could threaten your life. Now you have reliable support to ensure your safety. We understand how important it is to take into account all the elements to provide the customer with a high level of protection. You can trust us because our officers are real experts with extensive experience and knowledge.
Leave a request for our patrol to accompany you at the stadium or concert. In a crowd, people can be threatened because the crime rate is high. But if there are experienced security guards nearby, you may enjoy the event and not be afraid of an emergency. Our agents know how to deal with aggressive people, disarm or convince them to refuse to harm. If you are afraid to visit the business center, then call us, our mobile security guard will quickly respond to the urgent call button from the customer.
Duties and responsibilities of the mobile patrol
If you hired a group for protection, concierge security, or other services, then our agents perform the work very efficiently. Each officer knows his responsibilities and follows company rules and state laws. You don't have to be afraid for your life, burglary, or robbery – our specialists will remove any problem.
Their areas of work are not only human protection, but also other functions that are very important for ensuring the safety of property and the safety of society:
Observation, verification, and patrolling of the area. Our squad monitors the security of the premises and its personnel, checks the entry and exit points of people, and quickly responds to an alarm.
Threat prevention. The patrol security guard will try to prevent any violations of law and order and reduce damage. Any inconsistencies would be removed and any violators will be detained.
Traffic control. Experienced safeguards also patrol the streets and monitor traffic. Our group gives instructions to drivers and provides support in the event of an accident. If an emergency is identified, our officers are also responsible for investigating.
Detention of the offender. Any intruder is neutralized because our group has permission for such an operation. Also, a prerequisite is a detailed report on the situation and a description of the measures taken by our agent.
Anticipate possible dangers. This refers to the proper planning of any patrol. The team of our agency makes an approximate list of possible threats. It follows a plan to eliminate the violation. Mobile patrol of FSOguard is not just waiting for an emergency. Officers are always ready for any turn of the situation.
Why trust us?
Many people believe us because our security squad is real professionals. Such an elite group takes care of your life and property, prevents any danger, reduces possible risks, and minimizes damage. Each officer undergoes extensive training to be prepared for any dangerous situation on the street, road, building, or public place. Make an order and get reliable security because our escorts mobile agents are a guarantee of security.
Advantages of FSOguard:
Quick preparation for any assignment.
Responsibility and increased readiness.
Reliability and safety.
24/7 support of the observation center.
Training of officers according to different standards.
Close inspection of several locations.
Strict adherence to rules and laws.
Security, support, investigation services, and other offers.
Now you do not need to be afraid for your life, valuables, business, employees, cargo, and more. Our company will provide reliable support to keep you safe. We hope that our clients would be calmer if they know that they are protected by an elite team of real experts. Check out our list of services to hire a proven agent for any assignment. We guarantee a quick response to your request and an individual approach, taking into account all requirements.