Event Security
Event Security Guards
Nowadays, mass events have become an integral part of present-day life. If we talk about successful people and celebrities, they should take part in charity evenings, fashion shows, receptions, conferences, and other crowded events. But publicity is not only fame and recognition. This is a risk for the VIP personas and their near and dear ones.
To proceed according to the planned scenario of the mass accommodations, professional event security guards are provided. Protection of events (both mass events and others requiring guardianship) is a complex action that takes into account the specifics of activity and threats that may occur.
Mass gathering events
There is no clear boundary that separates the ordinary walk of people from public events. But the more attendants are expected, the more security clampdown takes place. Particular attention should also be paid to high-risk mass events. They are such meetings during which (according to the information about the anticipated threats or to the previous experiences regarding the behavior of participants) there is an expectation of acts of violence or aggression.
The public event includes crowded gatherings in:
theaters
retail stores
cinemas
hotels
schools
cruise ships
educational institutions
restaurants
small business premises
competitions for children and adults
construction sites
public processions
factories
closed meetings organized for employees
nursing homes and other places.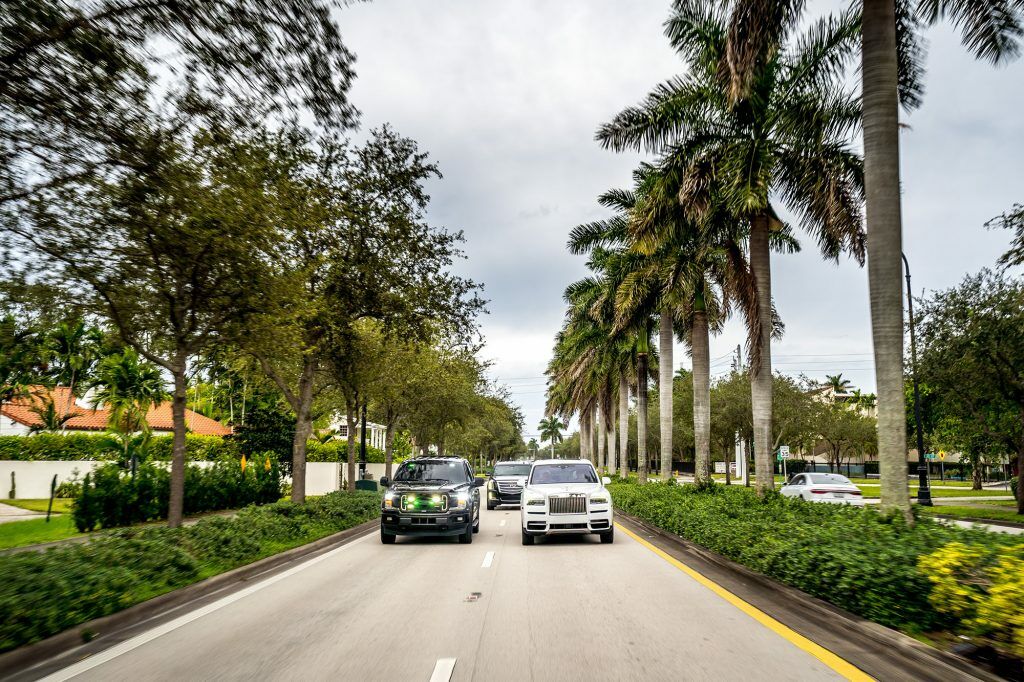 Most reputable and high-status visitors want to experience a relaxed atmosphere in a suitable location, demanding qualitative entertainment. However, the main requirement for decision-makers is the safety of everyone. According to it, FSOguard is responsible for the customers' safety at the place and time of its duration.
This concept primarily includes the safety of clients, protection of his property, medical protection, ensuring the appropriate technical condition of the facilities where the event takes place (especially in terms of fire and sanitation).
VIP security during mass events
Our responsibilities include ensuring the comfort and safety of individuals. Protection of especially important persons is not only to prevent an attack but other assistance if necessary. During the escort, experienced and trained bodyguards are responsible for the life and health of the client. They are ready to provide first aid and carry out instructions of the protected subject in the name of safety and peace. We are ready to provide armed security and concierge service as well.
Preparations for the mass event
Our employees have an integrated approach to solving the problem. You can entrust us with the entire cycle of operations – from meeting guests and ensuring their safety to escorting them to the station or airport. A couple of days before the start of a concert or other occasion, FSO guard agents, together with the organizers, will work out an individual project for protecting the client. It will be taken into account the specifics of the holiday and the location of departmental sites.
The list of preliminary services for organizing the security of the client includes:
Introduction to the program and plan of the event venue.
Briefing and equipping a team of agents with the necessary military equipage.
Assignment of additional functions to agents, for example, isolating the client from the paparazzi.
Examining the weaknesses of the event venue and taking measures to strengthen them.
Establishing contacts with other customer assistants and developing a clear cooperation scheme.
Improvement of the procedure for admitting persons and clarification of the list of people the client would like to meet.
Compiling a list of pre-holiday measures (checking the territory for dangerous objects)
Elaboration of a security action strategy in case of an emergency.
Also, we provide investigation services in the event, under the leadership of a competent manager. The quantity of these services depends on the number of people participating in the event. There must also be medical assistance and hygienic and sanitary facilities. It is necessary to designate evacuation routes as well as provide conditions for organizing communication between the entities that secure the social occasion.
FSOguard responsibilities during a public event
Security measures should be aimed at performing coordinated actions to ensure the safe carrying out of a mass event. Our executive protection serving consists of professionals with solid experience in the protection of events with participants from 30 to 5000 (park, sports stadium).
Here is a list of our responsibilities:
Route investigation.
Meeting guests at the airport, railway, or bus station, providing concierge security (VIP clients), and ensuring the safety of people on the way to the object.
Data privacy protection. We make sure that no photo or video recording, copying of documents is carried out – on the territory if this is not provided for by the rules of the meeting.
Suppression of disorderly conduct, thefts, as well as isolating aggressive people from the clients.
Ensuring observation not only of the specified object but also of the surrounding area.
Special equipment
For high-quality work, agents of FSOguard have hidden-type body armor, pads for protecting limbs, gas sprays, as well as additional protective equipment according to personal requests and customer requirements.
Military equipage for security during events include:
cell phones
first-aid kits
fire extinguishers
UV markers or colorless printing for marks
UV-colored flashlights
loudspeakers
radio communications
barriers
handcuffs
rubber batons and other items.
Equipment and military equipage for each event are discussed individually. You can count on our professional approach to each order. The FSOguard company guarantees well-thought preparation, high-grade security services, and reasonable prices.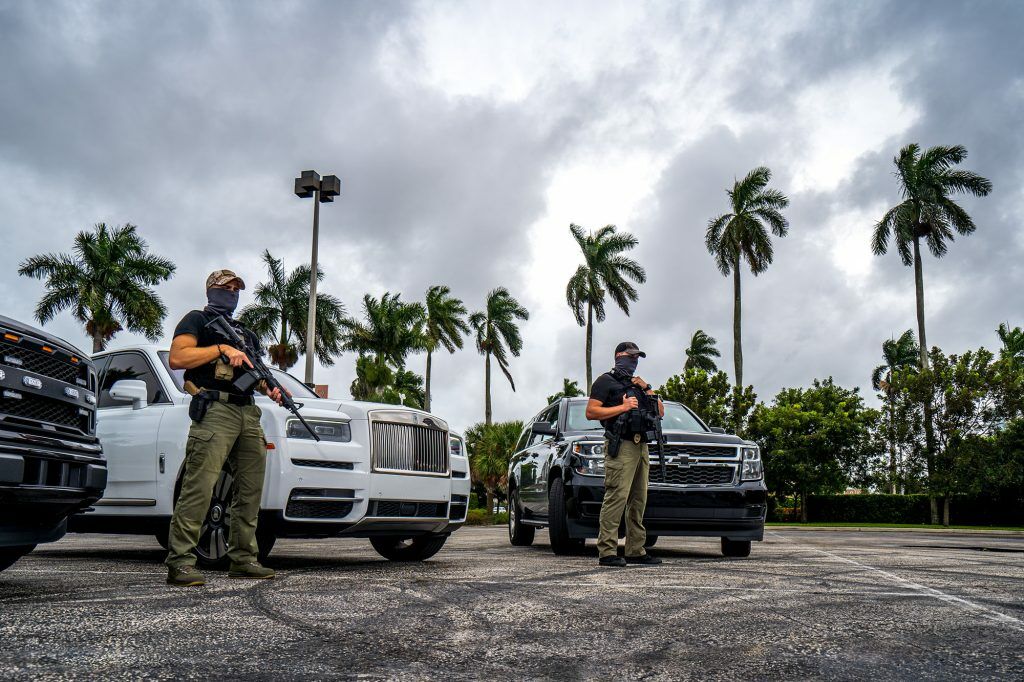 Types of events
To assess what resources will be needed to ensure security, you should know the features of public events. This determines the methods of equipment placement, the number of personnel, the need for special protective equipment, as well as the customer's costs.
Concerts
This type also includes fairs, processions, demonstrations, folk celebrations, and entertainment events. Terrorist attacks, scuffles, theft, and riots often occur here. executive protection serving monitors territories and looks for weak points. The event security guards draw up a detailed plan, which becomes the rule for the celebration.
Sports events
For the implementation of protection, there is a certain type of legislation. Several control posts are not enough to ensure order. The presence of an emergency response service and an ambulance team is required. The carrying of items for the identification of weapons, drugs, alcohol is controlled.
Business meetings
Security of business meetings should take into account the fact that these events are often organized outside the office of the company's office premises. It is not always possible to hold a respectable business reception in an office building. Office space for holding an important meeting may not be suitable for its size, official status, difficulties in organizing a banquet.
Therefore, many business people prefer to meet with their partners in a restaurant for a business lunch or organize a reception as a buffet or smorgasbord. In this case, the guards must pre-examine the selected meeting place and identify vulnerabilities, possible threats to security when holding a meeting in this place and neutralize them.
Presentations and receptions
This type includes exhibitions, conventions, tastings, and trade shows. It is important to calculate the forces, means, and the amount of equipment required. The situation is being monitored for illegal filming, audio recording, and copying of materials.
Red-carpet events
And also political meetings and receptions at the state and federal level where the mobile patrol is involved. You can entrust the protection of such events to experienced and representative agents of the FSOguard, who are prepared to discreetly identify and quickly prevent risks for senior officials. The route (as well as adjacent territories) is carefully examined the day before and is kept under control until the end of the occasion – by security patrol services.
Festive banquets and corporate events
We provide polite and personable unarmed security guards, dressed to the highest standard. Full technical support and monitoring of dangerous situations (fights, uninvited guests, security threats).
Ritual processions and worship
During such meetings, manifestations of religious intolerance and fanaticism are possible. Our agents respect the feelings of believers and can adapt to the mood of the participants. While you pray, we discreetly guard your peace.
Order security for the event
When developing a detailed protection plan, FSOguard tries to establish close cooperation with the organizers at the earliest possible stage. The plan takes into account the degree of risk and the number of participants and allows you to adjust security measures to the size of the facility. We also agree on the method of uniforming the event security staff (suit, uniform) and any specific requirements of the organizer.
What we offer
Our security guard service in Miami specializes in protecting clients during public events (including football matches) and recreational activities. We are a large team of trained employees with extensive experience in securing various types of gatherings, which allows us to perform each order at a very high level.
FSOguard employees are uniformed and marked and have all the necessary equipment. To provide these services, we appoint employees who have undergone appropriate, required by law training in the field of mass event security, have appropriate experience, and actively participate in training classes.
Benefits of working with us
As in other types of tasks, also in the client protection during public events, we take into account the specificity of the place, the expected audience size, potential threats, and other circumstances affecting the safety of the social occasion. Our event security guards use means of direct coercion, radio communication operating on a dedicated band allowing for efficient coordination of activities, logistic equipment, and additional security (gates, barrier fences, etc.).
We eliminate the possibility of acts of aggression during the event in close collaboration with federal and state services.
The FSOguard offers a wide range of benefits designed to protect against exogenous factors:
use of modern technical equipment
prompt elimination of impending threats
a quick response of mobile teams
transmission of a danger signal through the console
effective defensive actions
many years of experience working
qualified agents with a high level of training
setting up security systems and engineering and software complex at the facility and their maintenance
guarantee of work performed.
We provide the client with the data needed for the protection plans required by the police. FSOguard analyzes potential threats and indicates dangerous places to which you should pay special attention. Joint briefings are organized if necessary.
The perfect solution for your safety
For us, professionalism is not only about strictly following instructions. Our team can react with lightning speed to changes in the situation. The specifics of each public event are always unique. Our agents are convinced of this after many years of performing their duties. Sometimes effective crowd management is required, and sometimes the client needs VIP bodyguards and concierge services. Children, animals, and old people during social occasions pose new challenges to the patience and ability of the person on duty. Our agents are ready for any circumstance.
We are ready to protect you in all communities and areas of Florida, as well as in many major cities in the United States. Please contact us in advance so that we can thoroughly prepare for the upcoming mass activity. There is no task that we cannot complete. Let us take care of your safety because we know perfectly how to do it.
EXECUTIVE
PROTECTION SERVICES