Personal security
Executive Protection Serving
Personal and family executive protection is predominantly considered to be an indicator of status. But in fact, the grounds for ordering security services are quite real. For example, public people who are constantly in sight need professional support. Certain areas of activity are associated with the risk of external aggression, encroachment on property, life, and the health of protected individuals.
We are FSOguard, a security services firm operating in Miami, Tampa, Jacksonville, Orlando, Tallahassee, and major cities of Florida. All of our agents and bodyguards hold all licenses and certifications required by the state law, including of course weapon licenses. Most of our executive security team are former law enforcement or military personnel and are regularly trained for qualifications improvement. We operate in full compliance with federal laws and ones of the state.
What is an executive protection service?
Executive protection, including security escort, is a must for people who receive hidden and real threats. Also, bodyguard services are used by clients who, due to their professional activities, civil, social, and public position want to protect their close environment from possible risks. The involvement of personal protection allows you to significantly reduce the likelihood of threats, emergencies, aggravation of situations with harassment and intimidation.
The implementation of security measures by professional specialists will make your and your family's life calmer while maintaining the usual behavior patterns of each of the members. When it comes to your safety and the safety of your family members, you can fully entrust the execution to FSOguard, who provides armed security as well as unarmed security services.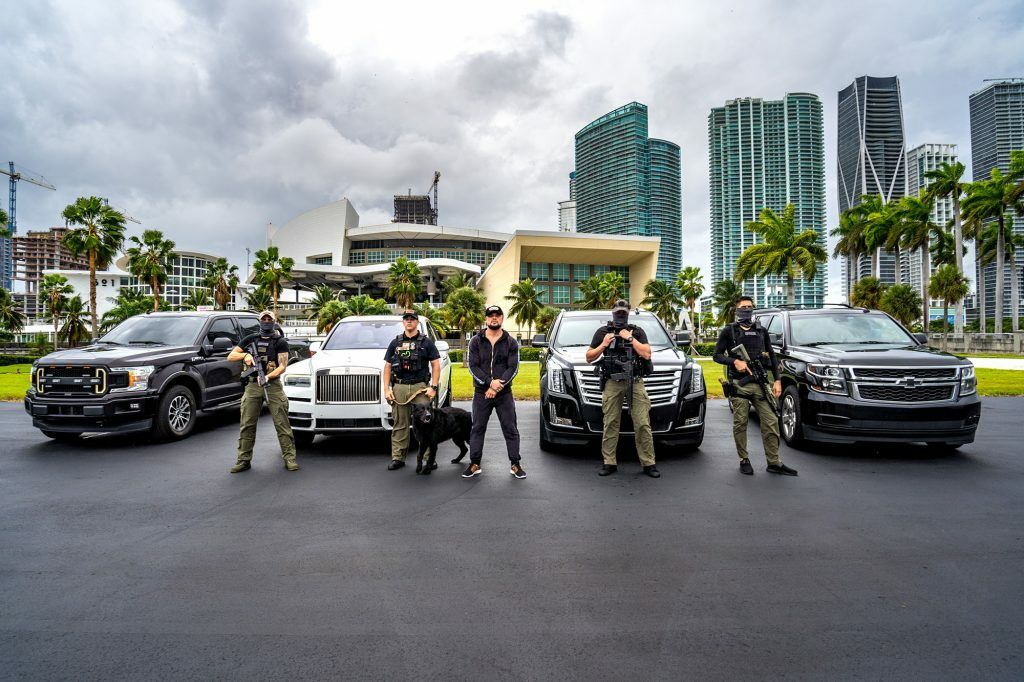 When do you need the executive protection services?
The executive protection services may be needed in a fairly wide range of cases and situations.
Contact FSOguard for protection if something from the list below is about you:
Businessmen. Due to the fierce competition in the business world, entrepreneurs are at increased risk of attack.
State and public figures, such as human rights activists, who because of their civic position arouse the anger of extremals or are objectionable to opposing political forces.
Guests and contractors arriving from abroad or from within the country for the purpose of negotiations or other relations with a private host (usually in business).
People who receive threats or are stalked for whatever reason, and people who are at risk of kidnapping.
Celebrities. Enemies and mentally unhealthy people hate them so much that they want to kill, and fans adore them so much that they are ready to tear them to pieces.
Family members and beloved ones of all of the above for relevant reasons.
For all these occasions, FSOguard can provide a full range of security services, including not only the executive protection but also other security guard services in Miami and other major cities of Florida.
Family members are under protection as well
At FSOguard, we tailor the format of personal protection to your needs and the specifics of a particular situation. This is why family protection is one of the most often components of executive protection people custom from us.
Besides everyday situations, professional agents of FSOguard provide escort for adults and children in particular at event security. Night shift escorts are also available. Thus, the protected individuals are under guardianship at home, at work, at school, and during rest. You can select and combine the optimal format individually.
Effective security measures are designed with child psychology in mind and implemented using different schemes. The most common is when one or more specialists accompany the whole family, and when one bodyguard escorts the adults, the other the children.
Specialists of a private security company build routes for movements, take measures to reduce the risk of emergency situations, monitor family members' surveillance (detect audio and video recording devices), etc.
Beyond your own safety family protection serves another important purpose. It provides you psychological comfort. Don't you want to be sure of safety not only of yours but also of your beloved ones? Working with FSOguard and their top-notch agents meets this need.
Our tasks and executive protection responsibilities
The main task of our executive protection is, of course, to ensure the safety of yours or the protected individuals you care about, regardless of what kind of danger may threaten him – a deliberate attempt or force majeure.
To accomplish this task, FSOguard executive protection fulfills the following duties:
Organize and carry out the protection of the individuals. Of course, this is a key duty, without which the work of personal executive protection would be meaningless.
Provide security escort of the guarded individual during his movements. Everything is clear here – what would be the use of a guard sitting in an office.
Check the safety of the routes along which the protected individual moves. Moreover, these routes should be changed as often as possible.
Check individuals with access to the object of protection. Here we apply investigation services methods.
Restrict access to the protected individual, if necessary.
Observe the situation in the places of stay of the protected individual. Constant observation will allow the guards to notice changes in this situation in time. Each such change must be considered as a threat to the security of the client.
Detect and block places (both along the routes of travel and in places of stay) that may be suitable for an assassination attempt.
Correctly organized and strict implementation of these duties can significantly reduce the risk of dangerous situations and, consequently, attempts on the protected individual. Since, as a rule, the individual leads a socially active lifestyle and is involved in business processes, executive protection works best when combined with a mobile patrol.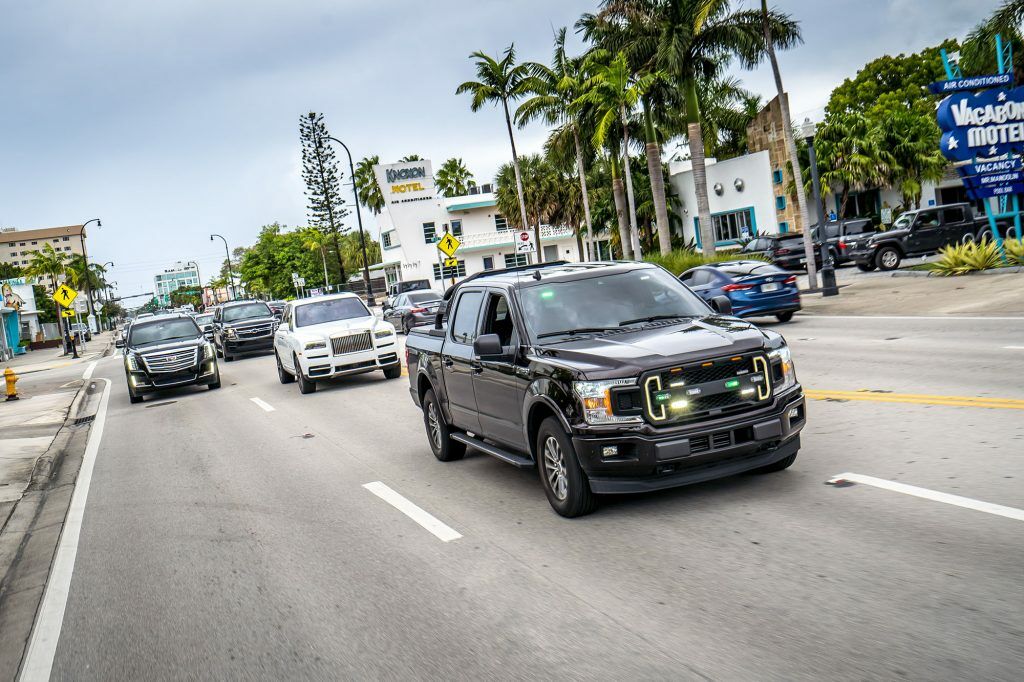 Qualities and abilities of the FSOguard executive agent
A professional agent is required to make quick decisions in non-standard conditions. When you're in a dangerous situation, a qualified security guard must neutralize the intruder, take you out of the high-risk zone, and coordinate with the emergency services.
The agent faces difficult and non-standard tasks. For carrying out his duties, a specialist must be able to find a common language with each family member of the security services customer. For this, an employee of the FSOguard undergoes special training.
A family protection agent is more than just a performer. In the working process, he continuously improves the skills of planning security measures, analyzing their effectiveness, and correcting the applied schemes. The personal qualities, experience, and professional competence of a specialist are of particular importance.
Be sure that each of our highly qualified executive protection agent:
has strong intuition and analytical thinking;
knows how to make decisions quickly and to act independently;
takes responsibility for the situation;
has a quick reaction (without this, operational control of the environment is impossible);
has sufficient physical resources to perform night shifts escort;
guarantees non-disclosure of confidential information;
is disciplined, has developed communication skills.
can perform a wide range of security activities, for example, concierge security or security patrol.
Licensed weapons and military equipage
The arsenal of an executive protection agent includes weapons (usually rifled firearms and cold ones), personal protective equipment, a basic first-aid kit, tools for solving special tasks (from a multitool to a flashlight). Also, our employees use various means of communication to coordinate actions with other personal guards, a rapid response team, and emergency services.
It is very important to understand that the priority task of a professional, whether acting individually or in a team, is not to use weapons, but to prevent the escalation of a potentially dangerous situation, to prevent even its onset. When it comes to professional qualifications, keep in mind that а perfect job is done when one hasn't had to use a weapon; and the agents of FSOguard are perfectly able to act in exactly this way.
As for the uniform, different options are possible here. Security guards often work in business suits. At your request, a military and plain-clothes style can be chosen. This is especially true when escorting children who do not always accept annoying, pronounced control. Or when you want to take a break from the feeling of being constantly monitored and want the guards to "blend in".
The choice of uniform also depends on whether it is necessary to emphasize being the individual under protection, or, on the contrary, to hide the fact.
What we offer
As a rule, clients choose executive protection services based on their personal needs or specifics of their activity.
In FSOguard you can order the following types of personal protection for you and your loved ones:
Personal security guard. Close protection and constant security escort of the protected individual. You can also hire a bodyguard for an hour, day, etc.
Security driver. Selects the best travel routes. Ensures the safety of the client in the car while driving.
VIP security. Bodyguards of personable appearance, can live on the client's territory, adjust to his schedule. The duties of the VIP guard often include protection from paparazzi.
Children custody. Permanent or temporary provision of child protection. Effective safety measures are designed with child psychology in mind.
Security escort of VIP-persons. Providing protection for the client during the transaction, negotiations, at public events, etc.
Protective surveillance. If you don't want an executive agent to watch your every step, we offer security surveillance services. This is a lower profile method used to ensure the protection of customers who want to maintain their privacy, while still having confidence in safety should a situation arise.
Besides the executive protection services listed above, we offer a wide range of services from concierge security to event security. We will be glad to acquaint you with our full list of security services in Miami.
Professional team for your safety
Our undeniable advantages are the careful selection and training system for guards. We only hire security guards with experience in law enforcement and military structures.
Still, before becoming your guard, the candidate goes through the following selection stages:
Checking for compliance with external data requirements of our company (height, weight, age, etc.).
Testing physical abilities, passing the minimum standards.
Assessment of stress resistance.
Analysis of knowledge and intellectual abilities.
Internship and training as part of active security groups.
Only guards who have passed such a strict selection are allowed to work with you and your dears.
Other reasons to work with us
We are licensed and insured.
We provide services throughout Florida,
Professional security guards are fully responsible for the safety of the client.
The whole range of services is available for you: investigation services, armed security, event security, concierge security, night shift escorts.
High professionalism of security guards. At FSOguard we pay special attention to personnel selection and training. All guards are regularly checked.
Integrated approach application to ensure security: stationary posts, checkpoints, video surveillance systems, burglar, and fire alarms.
Our goal is your safety
As you can see, ensuring personal safety is a complex process that implies the well-coordinated work of an experienced and well-trained group of specialists. The life of the people we protect depends on our professional qualities, ability to work in a team, and timely and correct decisions.
The security company FSOguard considers its main task to provide customers with the highest level of service all over Florida. The main criteria for assessing professionalism for FSOguard are the opinions of absolutely all clients and competitors. If you want to know the prices or have any more questions do not hesitate to contact us!
EXECUTIVE
PROTECTION SERVICES