Personal security
Concierge Security
The world has not become more secure in the twenty-first century. The number of terrorist attacks and kidnappings is growing. Wealthy people are the most common targets for aggression and other concerns. They need round-the-clock security, which is not a luxury, but the reality of our time. Comprehensive measures to protect our customers include escorting VIPs, protecting condominiums, and ensuring security during public events.
Our security guard company in Miami and other Florida-based locations provides client life, health, and property protection services. Our agents belong to a special breed of professionals who combine hospitality and a customer-centric approach with the reliable protection of the consumer's living space. With us, you and your family are completely safe.
What are the responsibilities of our guardians?
By using the FSOguard, you obtain personal associates who perform the tasks assigned to them. Currently, a concierge performs many important missions. These services allow you to remove unnecessary responsibilities, as well as increase the feeling of security. We offer an effective tool for managing current processes and reliable safekeeping of property. The duties of our staff include routine operations and special functions.
During routine duties, our employee records the presence and movement of strangers in the protected area or the client's movement space. Any suspicious actions fall into his field of vision, after which a quick and adequate decision is made.
All of our protection agents have military and police experience. They are specially trained to recognize, assess, and neutralize potential hazards. FSOguard concierges are professional, discreet, and able to handle a situation before it escalates into a serious problem. We recruit people with an active lifestyle who can make additional efforts to master new objectives.
Our agents are attentive to detail and can quickly switch between tasks. The responsibility of protecting people and objects from any risk and danger is combined with impeccable manners, courtesy, and readiness for non-standard solutions.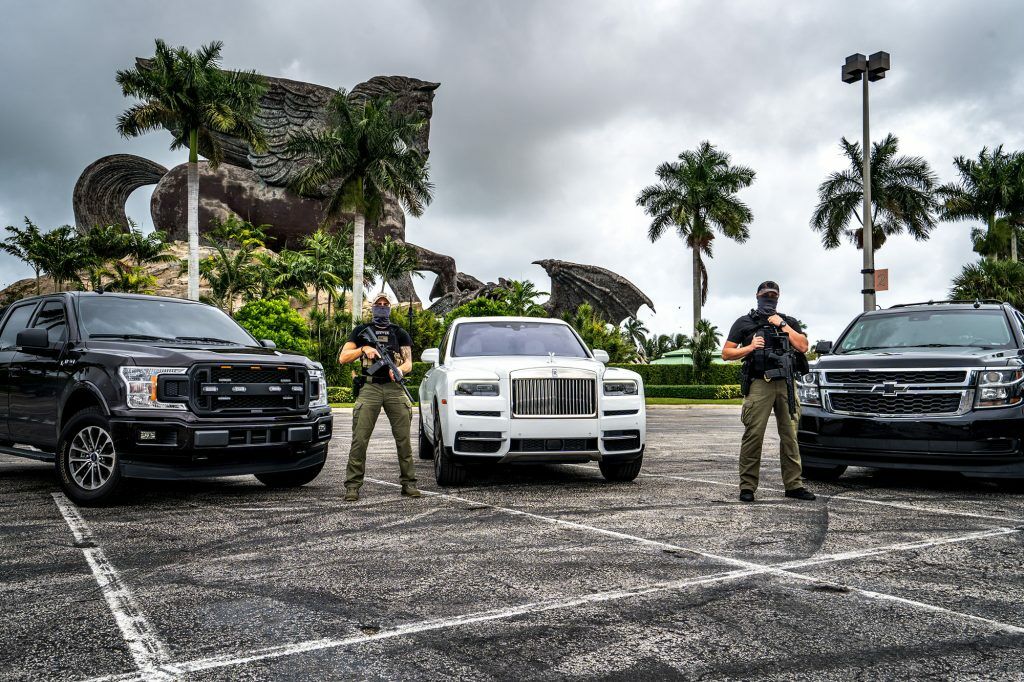 FSOguard concierge security benefits
Giving away some duties allows you to feel comfortable at work, pursue private passions, spend more time with friends and kids. Changing the rhythm of life will improve health and time for self-fulfillment in a private sphere, without the overload of responsibilities taken home from work, which also overwhelm loved ones, family, and friends. Removing the excess duties off the shoulders is what almost every businessman nowadays needs.
Clients choose a concierge security based on their personal needs and the specifics of the activity.
FSOguard benefits include:
ensuring the safety of the client, his family, and property
VIP escort of Miami guests at public events and in crowded places
high-quality solutions in the field of security, investigations, training, and customer advice
ensuring the safety of condominiums, schools, churches, and other social institutions
preventing a hazard before it occurs
There are no tasks beyond our control. We value each client and are ready to adapt to the individual needs of each of them. Our team has a complete set of modern technological solutions, multiplied by the rich experience of agents.
Concierge security at the airport
Florida is a famous holiday destination. Tens of thousands of tourists from all over the world arrive in this state every day. Despite the peninsula's maritime location, many guests come here by air. Meeting and guarding VIP clients at the airport is also the competence of the company. The FSOguard team knows how to provide security in crowded places and conditions of high human traffic.
We will provide you with a security escort with work experience, personal transport (if necessary), and the following skills:
communication in several languages
friendliness and pleasant appearance
orientation in complex airport infrastructure
valid FL Driver Licenses
recognition and elimination of any danger for the client with minimal losses
effective fighting techniques to prevent an attack on the client
awareness of natural hazards and critical circumstances
readiness for non-standard solutions
protection against multiple aggressors
preventing kidnapping attempts
knowledge of the city to choose a safe route (taking into account the wishes of the client)
The day before leaving, you will receive information about the return transfer to the airport. On the day of departure, at the appointed time, a member of our armed security services will be waiting for you in the hotel lobby. He will accompany you from the hotel to passport control, help you with your luggage, and check-in for your flight.
Private accompanying persons for a guest in Miami
Guests from all over the world arrive on the sunny coast of Florida. They want to have a fun vacation with their family or friends. The government of the sunny state can ensure the overall safety of its tourists, but no one is immune from thieves, roughnecks, and non-standard situations. FSOguard concierge security combines assistance to the client in solving routine issues and ensuring the highest level of security.
We value your privacy, comfort, and safety. Our agents are loyal, quiet, and attentive. They keep insight not only for you but also for all those who are nearby, following the general picture of what is happening. We have developed an effective hazard prevention system. Concierge security is responsible for carefully developing a safe route. The main task of this employee is to provide guests with all kinds of assistance in solving their everyday problems.
Functions and duties
FSOguard concierge security protects not only the life and safety of its clients. We highly value the trust placed in us and respect your privacy. The agents use the latest security systems and can quickly change tactics to provide more visible and reliable protection and minimize any risk. Our team consists of highly qualified specialists in the field of transport and personal protection. They all come from the military or law enforcement industry and have extensive experience in intelligence, information security, risk analysis, and personal protection.
These qualities, combined with our world-leading technology, place us among the top private security companies in Florida. We are ready to become your alter ego in matters that require vigilance, decency, and reliability.
You can instruct our concierge guard to:
accompany children to school
guard your wife and other family members while shopping, attending religious and other events
check the room before the client enters
reserve a table in a restaurant
meet and escort a business partner
buy tickets and so on.
There are no secondary and insignificant matters for us. You can be sure that we are doing our duty by creating a safe space around you and your loved ones.
Concierge security for celebrities and VIP persons
There is a definite difference between escorting celebrities and VIPs. A famous person takes care of his/her reputation, during contact with numerous fans. A highly-trained security guard who is responsible for the life and safety of a celebrity must be able to navigate the difficult circumstances of public life, find quick solutions, and not create new problems. The friendly face and good manners of the security concierge should complement the inner composure and ability to control the situation.
Non-public people are primarily concerned with safety during flights, travel, and attending social events. They are interested in strictly following the instructions and eliminating any contingencies. However, ensuring the safety of a businessman is associated with much greater risks.
The assassination attempt on a VIP person is carefully prepared and carried out by professionals. That is why the mobile patrol for our successful clients should consist of professionals with extensive experience.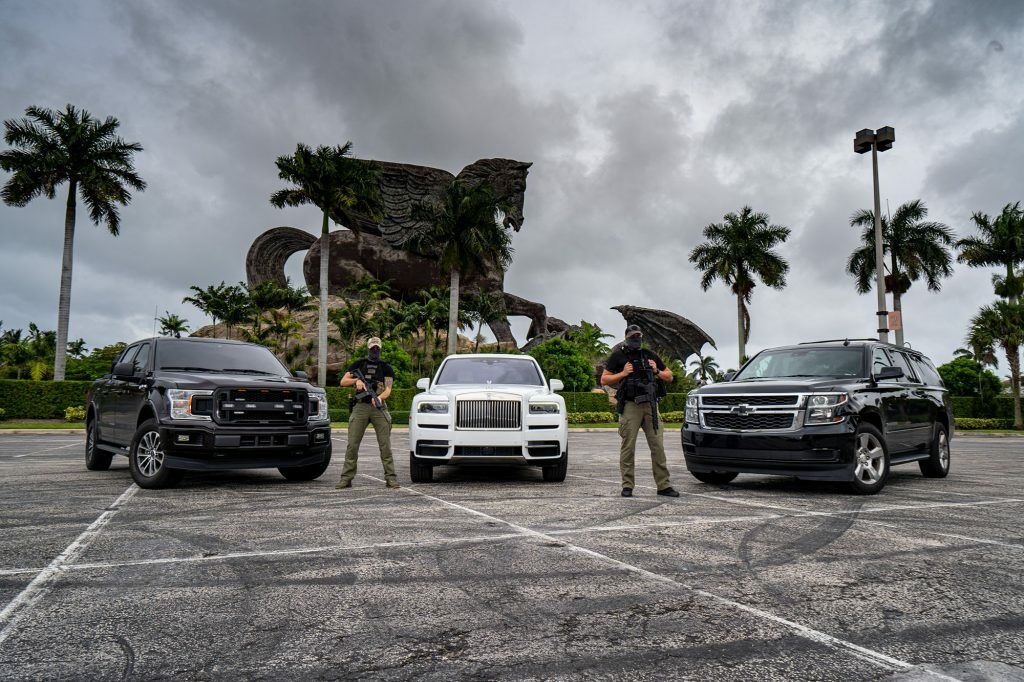 VIP escort
FSO guard's clients include politicians, businessmen, famous actors, and other celebrities. We understand the specifics of the requirements for each type of event security. For you, we will provide an agent who will make your life more pleasant and safe.
By contacting our team of professionals you will receive:
100% guarantee of customer safety and comfort;
full responsibility for the life and health of the protected VIP person;
the agent's readiness to independently solve any problems;
development of an individual plan for cooperation with a client;
organization of safe conditions for the stay of a VIP person;
thorough detailed preparation for any event;
multifunctionality of our agents: security guard, driver, concierge, translator, negotiator, etc.
The Security Patrol Service is ready to perform a wide range of tasks – protecting the place where the client is staying, ensuring the safety of his/her children and relatives, as well as protecting personal vehicles and material values.
Our clients have their weaknesses and whims. The desire to plunge into the Miami nightlife is quite justified. Unexpected encounters and adventures happen in restaurants and nightclubs. Sometimes it ends tragically. We specialize in escorting customers to entertainment venues, discreetly eliminating any security threats. Chat with friends and enjoy life to the fullest, while our agents guard your peace.
Condominium security
A modern alarm system, intercom, and video surveillance cannot replace a human who provides comprehensive protection for residents and their property. Concierge security in apartment buildings adapts to the unique conditions of each community. The security officer should not interfere with the normal course of life, but he is obliged to respond to any violations of the usual order of things.
Access control
Florida is the richest state in America. It is for this reason that a large number of those who want to profit at someone else's expense are concentrated here. The ability to recognize a suspicious person, remember his/her signs, and take precautions distinguishes a professional from an ordinary concierge.
FSO guard carefully develops procedures for the entry of residents, guests, and visitors into the building. The corporate client (community board) or homeowner must provide us with a clear plan for interacting with people entering and leaving. We are ready to adapt to different rules and levels of access that prevent casual and suspicious people from getting inside.
Emergencies
The list of non-standard situations is long and varied. What an ordinary security guard cannot cope with is quite successfully solved by an experienced and trained unarmed security agent.
These solutions include:
emergency medical care;
adequate actions in the event of an alarm, fire, flood, and conflict between residents;
check of engineering communications and self-elimination of minor problems;
rescue of residents and guests in case of emergency and natural disasters;
detention and neutralization of intruders;
suppression of panic;
a prompt response to explosives, the use of firearms and bladed weapons;
informing emergency services, police, and other authorities about an emergency.
Reliable management of your security
FSOguard consists of proven specialists with extensive experience in protecting clients in different situations. We will provide you with erudite, technically competent, and friendly agents in good physical shape. You can order a concierge security for time-to-time escorts or long-term cooperation. We are ready to provide comprehensive protection for life, health, and property. Our company's concierge service is an integrated approach to the client's security issue. We will become your guardian angel, protecting your peace and sleep around the clock.
If you live, work or find yourself in Boca Raton, Ft. Myers, Jacksonville, Orange City, Sanford, Homestead, Tampa, Orlando, Ft. Lauderdale, Kendall, or West Palm Beach, our team can help you. We ensure the highest level of security and property protection. To learn more about cooperation with us, contact us by phone or by email specified in the contact section. You are safe with us.
EXECUTIVE
PROTECTION SERVICES