Private investigation
Investigation Services
Investigation area of services is familiar to most from feature films and TV series. Thanks to them, it is surrounded by an aura of mystery and romance. Everyone has their own associations with the word "investigator". Someone thinks about pursuits and persecutions, criminal showdowns, and someone justly sees in him a person who can solve the existing problem. There is an opinion that the main part of an investigator's work is surveillance, especially for unfaithful spouses.
In fact, the work of a private investigator is closely related to the detective case and is in many ways similar to the work of law enforcement investigators. However, those looking to hire a private investigation service in Florida should understand that disclosing the actions of fraudsters is a difficult task and can only be entrusted to professionals.
FSOguard security services will be able to tackle your problems and will carry out all the necessary work quickly, elegantly, and without unnecessary noise. Our agents are professionals who love their job and are well versed in it: former enforcement investigators, all licensed. The FSOguard specialists are the best in the field of economic and industrial security, experts in the field of suppression of human trafficking, drug trafficking, masters of covert surveillance.
We work throughout Florida: in Miami, Orlando, Orange City, West Palm Beach, Homestead, and other essential cities of the state. We provide the widest range of security services, and we will help you if you need executive protection, or armed security further. Together we will tackle any task.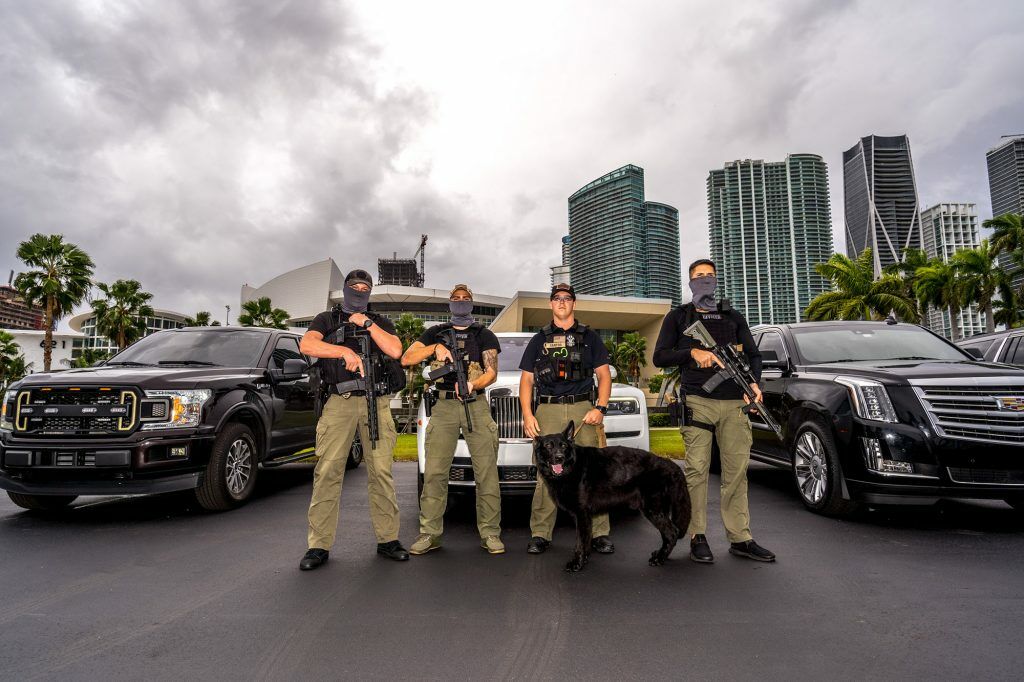 Why order investigation services
Life is full of situations in which you cannot do without professional help from investigation specialists. At such moments contacting the state special services makes no sense and can be even dangerous. Still, tackling the current problem on your own is ineffectual. Then the investigators of the FSOguard will come to the rescue.
Do not hesitate to contact us when you need one of the following:
Search for people. Your loved one is missing, and the police are unable to cope or don't want to help? Looking for a person with whom life has unfortunately torn you apart? Need to find a scammer who deceived you? Call FSOguard for prompt finding.
Verification of marital fidelity. Do you think your spouse/partner is cheating on you? We will either dispel your fears, or we will confirm the bitter truth.
Revealing surveillance and counter-surveillance. If you feel that you are being followed or pursued by unknown persons or cars with suspicious people, this is a cause for concern.
Search for a car or other property. If your car has been stolen, and the police cannot find it, then you should turn to professional investigators from FSOguard for help without wasting time.
Children's lifestyle check. There are many harmful temptations in life that not every adult, let alone a child or teenager, cannot resist. Sometimes it's wise to put unarmed security on the kids.
Drug problems. You don't want to let drug problems enter your family or impact your business. FSOguard agents will check family members, acquaintances, relatives, workers at the enterprise for drug use.
Checking business partners' risks. Many businessmen know that an unscrupulous business partner can be a serious threat to the financial security of a company.
Checking employees and workers. Good employees bring success to a company, but unscrupulous ones can lead to total collapse. If the enterprise occupies a large footprint or is scattered throughout the area, it is reasonable to custom a security patrol service from FSOguard.
Investigation of theft and fraud. If you find a large shortage at home or your enterprise, then you need to seriously think about a prompt and effective investigation.
Collection of information on civil or criminal cases. State bodies do not always cope with their responsibilities, then we can help.
Assistance to a lawyer. By hiring a lawyer, they believe that he will assume all the responsibilities for carrying out the necessary criminal case measures. However, very often lawyers do not do this, since, according to the law, this is not part of their official duties.
Alibi check. Sometimes a completely innocent person can be accused of committing. Government agencies sometimes fail to check all the data. Then they will be helped by FSOguard – a security service in Miami with extensive experience.
Test purchase (Secret Buyer). What is the best way to check your staff? That's right, under the guise of a buyer or a visitor. It is in this version of communication that the most negative and unsightly aspects of the character of your company's employees emerge.
In all of the above cases, as well as in others requiring delicacy and professionalism, our employees will be able to solve the problem or clarify. Our specialists approach absolutely every situation individually, understanding the complexity of the task assigned to them. You can count on maximum confidentiality and efficiency from our side in fulfilling your order.
About FSOguard investigation services
You contact our office in Miami, where you set a task for specialists, supplied with all the information they need to successfully solve the problem.
Investigators analyze the data obtained and develop an observation strategy in which it would be possible to obtain a result with minimal risks of being detected. In some cases, it is rational to resort to the assistance of a mobile patrol.
After the development of the scheme, the direct collection of all information begins by observing the object. The work is carried out neatly and cleanly, with no chance of detection.
According to the specifics of the assignment, financial and documentary information can be collected if it is necessary.
After collecting all the necessary data, the investigators contact you and give you a full report on their work.
In their work, investigators are guided by the current legislation, thus, conflicts and problems with the law are excluded.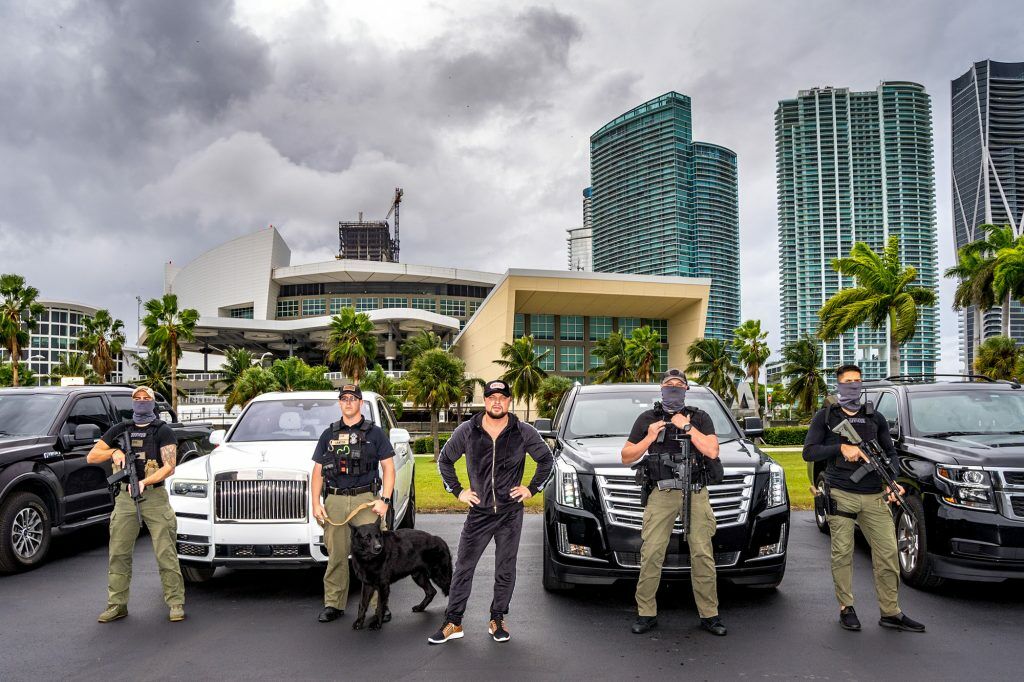 Our services are completely legal
Specialists of the security service have the right to verbally question both officials and ordinary citizens (with their consent). Masters of conducting a conversation from FSOguard are able to extract from an ordinary, seemingly, conversation, the maximum of the necessary information.
The art of "getting a person to talk" is not only the ability to ask the right questions and force the interlocutor to let it slip but also the ability to skillfully analyze the information received, reconstructing a complete picture of what happened from small data. A lot of useful information can be found at festive and public events where people have a rest and are most relaxed.
Investigators have the right to make all the necessary inquiries, as well as analyze documents and study subjects, but only with the written consent of their owners. Our specialists can conduct an external examination of buildings, rooms, premises, as well as carry out the observation process. Based on this information, professionals can draw some unambiguous conclusions that will help them understand what actually happened.
In public places the law allows audio and video recording, photography, and the use of technical and other means (radio and telephone communication, etc.) for data collection that will not harm the life and health of people and the environment. We do not hack (mail, WhatsApp, Viber, phones, etc.)
Private investigators are generally licensed to carry weapons, but in practice, we prefer to work unarmed. The open carrying of a weapon can cause aggression or fear among others, and most importantly – declassify the detective.
The above list of instruments is far from the entire arsenal of techniques and methods that private investigators use in their activities. After all, the masters working in FSOguard have professional experience, a keen instinct, can draw information from numerous databases accumulated through years of surveillance, and also have their own confidential sources of information from janitors to dignitaries that are not shared with anyone.
Our trusted and reliable team
Our staff consists of competent employees who are all citizens of the USA or its legal residents, have a good moral character, and no disqualifying criminal record. In FSOguard all of the agents meet the requirements of state legislation for security personnel. Our employees have been trained and passed the qualification exam. All of our investigators are licensed and have significant experience with the most difficult and intricate cases, including experience in enforcement.
Ex-military officials are at your command
Our investigators are smart and creative. They are characterized by the correct organization of events, flexibility in planning, the ability to look at the situation outside the box, and physical endurance. All this affects the final result of the work. Not only your safety depends on it, but also your peace of mind. Our highest internal requirements for professionalism provide you to be sure that you can order from us a range of security services from concierge security to event security.
The highest priority in the work of FSOguard specialists is your safety, peace of mind, and anonymity. We will help you find the real culprit in committing crimes, as well as prevent their commission.
Why you can entrust your safety to us
To receive investigation services in Florida, many residents of the state choose us, because:
We offer a wide range of services. All actions of investigators are professional and well thought out: in their work, agents are guided by common sense and follow working algorithms.
Our team of experienced professionals will fulfill any tasks assigned to us, without going beyond the law scope of state we act. FSOguard does not engage in illegal work. This means that you are fully insured against all sorts of problems with the law, which can spoil your life a lot.
Our investigators work around the clock, seven days a week. We perfectly understand the value of every moment of established surveillance and act promptly.
We have access to all modern tools and legal databases, which allows us to provide the client with the most accurate and up-to-date information.
The services we provide include tracing people by legal means, identifying cheating, collecting information of interest to the client, in the shortest possible time, providing printouts and detailed reports.
if it is necessary for the result, our company provides services on issues related to searches and other actions not only within Florida but also throughout the country.
We guarantee our clients complete confidentiality and anonymity, therefore, everyone has the right to count on the confidentiality of information provided to investigators. Surveillance data is also not passed on to third parties.
Specialists of our support service can consult anyone who addresses them with their problem at any time of the day.
No need to hesitate! Practice shows that self-preservation and intuition rarely let you down. If you really think that you are in danger, then you should not try to figure out the situation on your own. It is best to contact our investigative service for assistance.
Think of your safety beforehand – choose the FSOguard high-grade services
Do not be afraid to receive bad news as a result of asking for our assistance. After all, you will either make sure of the reliability of the person or organization that is the object of your interest, or you will be warned in time, and then you will be protected from possible major harm, or you will prevent the harm that has already happened. Thereby, FSOguard will have a positive impact on your quality of life in any case. And if you need help to cope with the result of the investigation, our full range of security services in Miami and throughout Florida is at your command.
EXECUTIVE
PROTECTION SERVICES